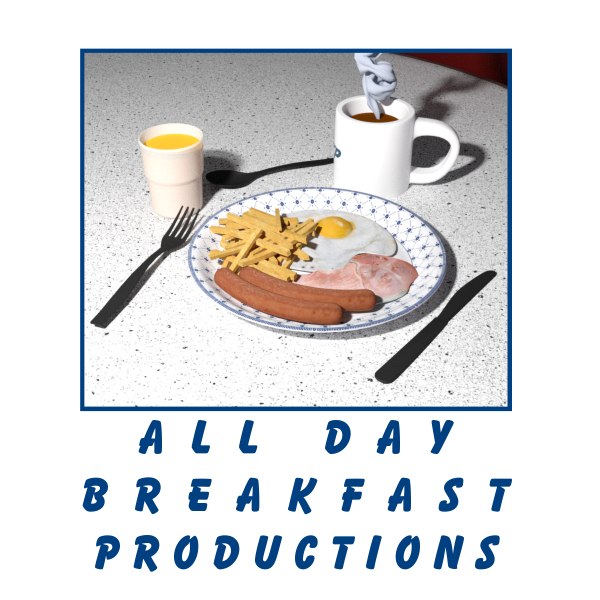 A video game production studio focusing on strange and unique concepts for a broad and diverse range of gamers.
All Day Breakfast Prod. brings you, the ALIVEBook. ALIVEBook is a new way to enjoy creative content from your favorite writers and artists. The ALIVEBook process leverages the modern power of programming and web-based delivery to create a truly interactive and immersive experience. It's as immersive as you can get without a VR set. (Which is exactly the point.)
The best features of novels, graphic novels, audio books, video games and more are combined into one experience, where the reader can see and hear the world that the story is set in while they read and play.

No special readers or equipment. Each ALIVEBook is an independent app that is made available in all desktop and mobile formats.
All Day Breakfast supports talent, not business interests: Artists, writers and multimedia creators are directly involved in the creation of their own intellectual property, meaning those that do the work are those who created the idea...and also those who reap the most financial benefit. ADBP prides itself on being an ethical publisher who reduces the number of middle-men and keeps operation expenses low, meaning the most money possible goes directly to the writers and artists who create the work that we enjoy.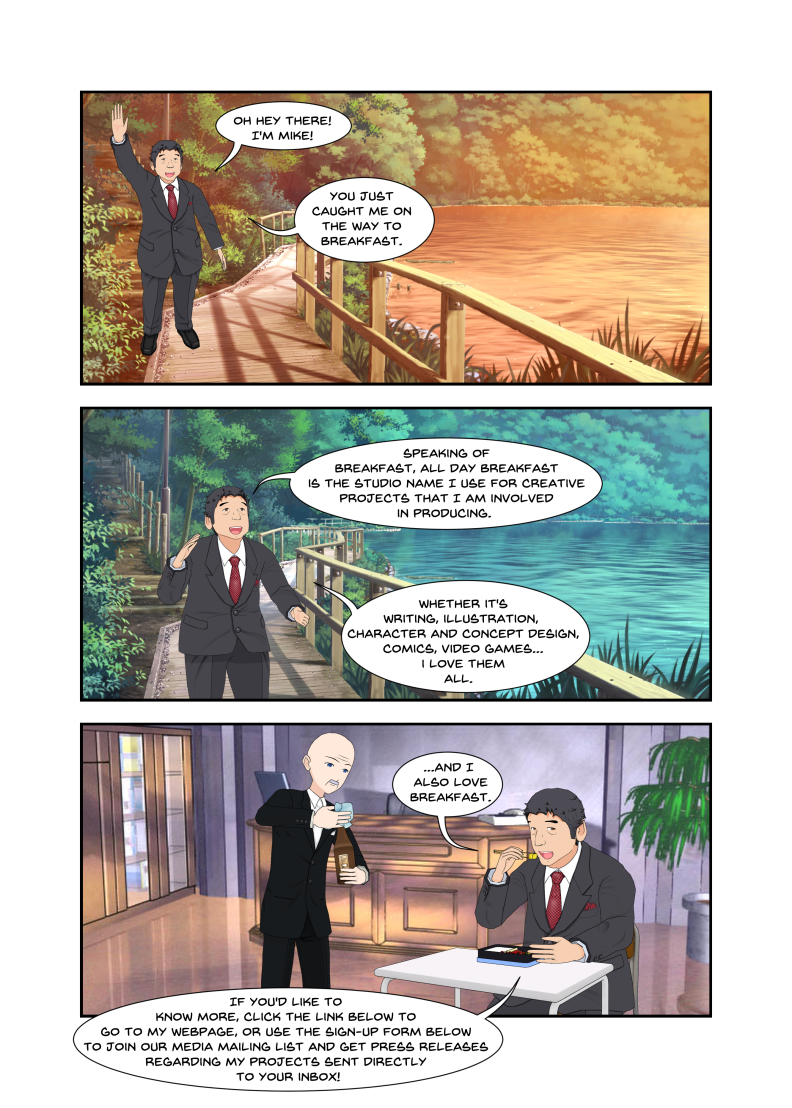 Click here to join the mailing list today!